"Relax Mode is a brilliant way to raise vital funds and awareness. There's no pressure or demand to meet goals or targets. It's just you and your games and whoever you have invited to watch."

Retro Princess Relax Mode fundraiser
Autistica Play: Relax Mode is our annual fundraising event to continue the conversation after World Mental Health Day. Join us 16-18 October for a relaxed weekend of playing, streaming and fundraising for mental health.
Relax Mode is about hitting pause and playing video games that help you relax. Stream as you play solo or with friends, share your experiences of mental health and raise vital funds for research.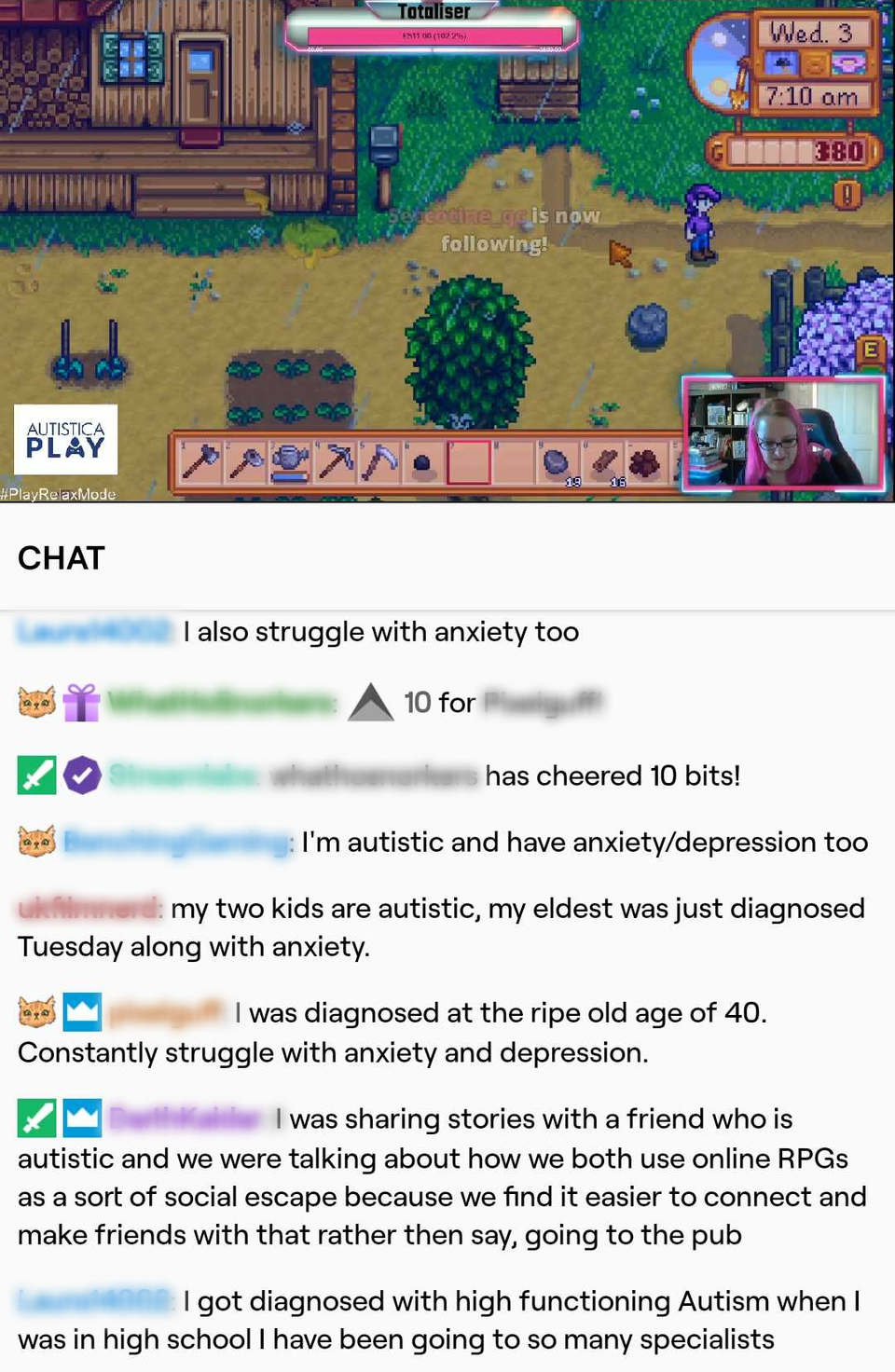 I want to setup a fundraising stream
Here are the steps to a successful Relax Mode stream:
1. Create your own JustGiving fundraiser or Tiltify fundraiser supporting Relax Mode 2020
2. Promote your livestream ahead of your stream
3. Go live and encourage your viewers to donate.
Most importantly, have fun!
What my donation funds
We work with autistic people and families to understand their challenges so that we can help them to live longer, happier, healthier lives. Your donation will fund our work to:
Support, shape and grow research across the UK
Develop new therapies
Campaign for better services and shape national policy
Share evidence-based tools, resources and information
Read about how your support of our work can help us reduce anxiety for autistic children.
Why we created Relax Mode
The world right now is uncertain - and it's changing. Many autistic people struggled with mental health problems before, and things have been made worse in recent months. Many have been left isolated and unsupported. This event aims to raise vital funds for our mental health, policy work and information, whilst also raising awareness of the link between autism and mental health.