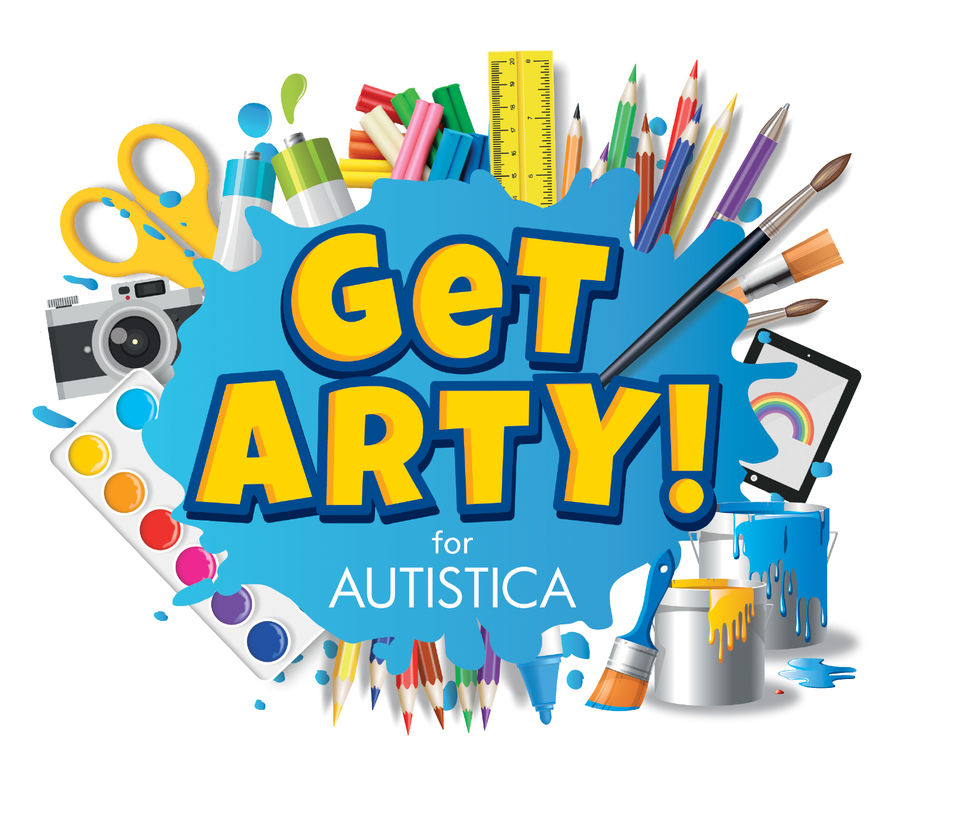 Sharpen your pencils and mix your paints, Get Arty is all about getting creative to raise funds for autism research. Go solo or team up with your friends, family or school to show off your talents. This is perfect for days stuck at home as there are lots of fun ways you can pass the time with a little creativity. And fundraising for this is easy too!
Your free Get Arty kit includes activities and materials for one or two people, or a whole school or company:
Ideas for kids at school and home:
Draw portraits and sell them to family
Draw a rainbow to display on your window and social media to spread positivity
Organise a mindfulness colouring club online
Host a virtual pictionary night
Organise an arts and crafts event
Ideas for grown-ups:
Organise a mindfulness colouring club
Host a pictionary night
Auction a piece of your art online
Right now, the autistic community needs us more than ever. Help us raise vital funds for autism research by creating a Facebook fundraiser, making a donation and asking family and friends to donate too!
Our mission is to transform the lives of autistic people and their families.
...helps us work with top researchers to develop crucial information during Coronavirus
...helps us get expert mental health advice out to 100 families in crisis.
...pays for several days of a new researcher's study, continuing their groundbreaking research.