Today I did some usability testing for a new self-management anxiety app from @AutisticaUK. It is GREAT & will be incredibly helpful for basically everyone I know.

Aisling - one of our app testers
Our new app Molehill Mountain aims to help autistic people manage their anxiety. Following successful testing sessions with autistic users this month, the app will launch in early July.
Over the past few months we have been working with King's College London to turn their paper-based anxiety toolkit into the first evidence-based smartphone app for autistic young adults with anxiety. 
This smartphone app is specially designed to help autistic people understand more about their anxiety. It aims to build knowledge, confidence and skills to self-manage the causes and symptoms of anxiety.
---
---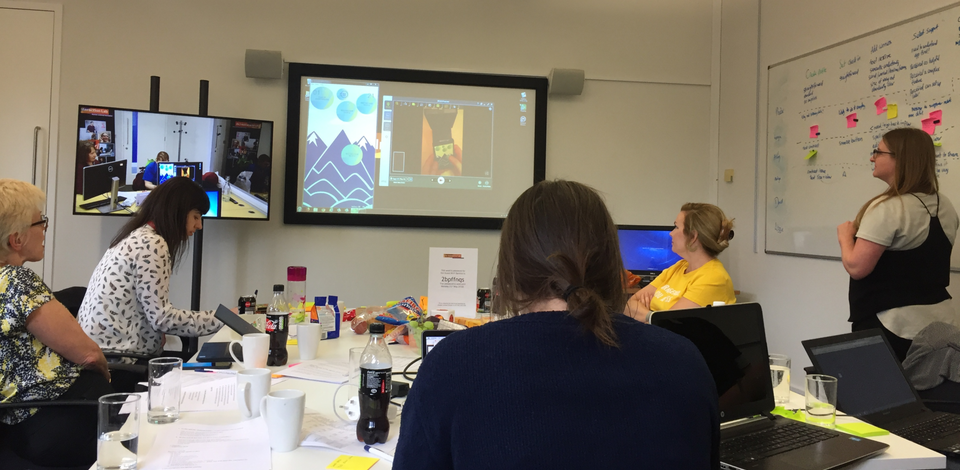 This is how we did it:
We kickstarted the app development with a global 'hackathon' hosted by our corporate partners Deutsche Bank. They brought together 150 autistic people, designers and developers to explore what the app could look like.
500 autistic people and parents took part in a survey about app use. We asked all autistic responders for their experiences of managing anxiety and some of them came into our office to give feedback on our initial ideas.
Our autistic and neurotypical development team created a prototype app.
We invited autistic young people along to test the prototype and suggest areas for improvement. 
We are currently making final changes to the app based on the feedback we got during the testing. 
The free app will launch as part of a learning package which includes an email course, online information and support from a community of other users.